Every Chelsea player is 100% behind Mourinho - John Terry.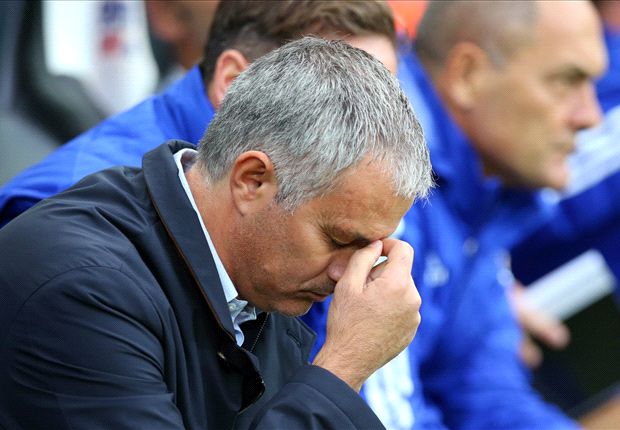 The 34-year-old has hit out at "ridiculous" rumours of unrest at Stamford Bridge and maintains the players are to blame for the team's results. John Terry insists every Chelseaplayer is 100 per cent behind Jose Mourinho and has hit out at "ridiculous" reports of unrest in the team.
Mourinho has presided over Chelsea's worst start to a season for 37 years as the champions currently sit 15th in the Premier League after six defeats from 11 games.
The Chelsea manager has also been forced to deny a claim that a player said he'd "rather lose than win", while other reports suggest that the Portuguese's relationship with several players, including Eden Hazard and Cesc Fabregas, has deteriorated.
"It's a tough experience for us all at the moment, players, the club, the fans. For me, I'm an experienced player, I've been around the block a little bit and the only way we come out of this is by sticking together," Terry told BT Sport.
"Firstly the players put their hands up, we are to blame for it, for sure. The manager comes under fire for our bad performances but it's unfair on him because the group of players are big enough to put their hands up and say we've not been playing no where near [the level] we were last year.
"There's a lot of focus on a group at the moment. We're having to deal with outside rumours and ridiculous stories that there's unrest in the camp, players are unhappy, I can tell you now I'm in the dressing room, I'm on the training field daily - the players are fully behind the manager. We're to blame, I sit here speaking on behalf of the players, we've not been good enough, and it's down to us to get us out of this hole we've got ourselves in.
"When you're dealing with stories, a source of a source, a friend of a friend, me arguing with Diego [Costa] two months ago, and there's unrest in the camp and other layers fighting, it's ridiculous. And the fact we even have to come out as a group and bat things any, and deny things all the time, it just gets ridiculous.
"Speaking as the captain of this football club, 100 per cent we're behind the manager. He's the best by far. We want to see him here not just this season, next season and the year after that whether I'm here or other players are here in the future, he's the right man to take this club and give us stability in the future."
Related Article
Comment
.....................
Please
LOGIN
or
REGISTER
To Gain Full Access To This Article