MY FUTURE AMBITION IS TO MANAGE CHELSEA - ZOLA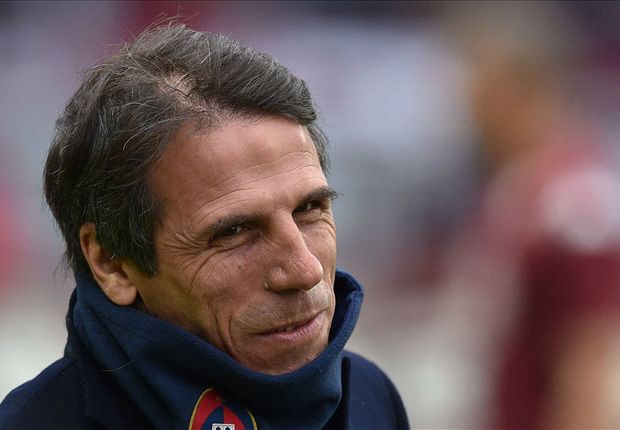 The Italian, who is currently in charge of Qatari
side Al Arabi, insists he would be keen on a role
at Stamford Bridge but admits he needs to
improve first.
Gianfranco Zola has revealed his dream is to
manage Chelsea but admits he needs to
improve in order to make the move to Stamford
Bridge.
The Italian, who scored 80 goals in 312
appearances for Chelsea, has managed both
West Ham and Watford and is currently in
charge of Qatari side Al Arabi.
"My dream, let us say my ambition, is to be
Chelsea manager some day in the future," Zola
told Sky Sports.
"However, I realise that I need to improve as a
manager if I want to get there. And I am working
hard to achieve my goal. Qatar is helping me a
lot in this regard.
"I try to make my side play football in the way I
want to see the game played. I have made a
small start with Al Arabi and I am confident the
results will be seen in the near future."
Jose Mourinho is under pressure to deliver
results after Saturday's defeat to Liverpool,
Chelsea's eighth in all competitions this season,
has left the team 15th in the Premier League.
"The club has it in them to turn around their
fortunes. A good result in the Champions
League game against Dynamo Kiev followed by
a couple of league wins will do the trick," insists
Zola.
"There is no one compelling reason for the poor
start to the season. The poor form of key
offensive players Eden Hazard and Diego Costa
has not helped. Defensively as well the team
dropped the standards set last year so the
players have lost confidence as a group and
this has led to poor results."
Related Article
Comment
.....................
Please
LOGIN
or
REGISTER
To Gain Full Access To This Article